Fake ID Queensland (bust)
Below are two instances of fake ID production and usage that have been unveiled in Queensland in recent years.. Whatever the reason, their production is illegal and can carry significant penalties when prosecuted and convicted regardless of the intent.
Teenager prosecuted after lost wallet reveals fake ID
When it comes to Fake ID, Queensland government has taken a strong stance.
A 17-year-old Queensland teenager has been prosecuted and convicted for creating a fake driving license using instructions she found online.
The girl was charged with intending to defraud the Queensland Transport Office in Redbank on August 20th. They used legitimate identification documents supplied by one girl to obtain a real drivers license.
The fraud was discovered in December when the girlher wallet and it was handed into a local police office. While checking the wallet for identification the officers noted two driving licenses issued in different names but with the same photograph.
Both women were prosecuted and convicted of imposition at Ipswich Magistrates Court by Magistrate Roger Stark after cooperating with police and pleading guilty. Their lawyer, Erin Beer, requested a bond of good behaviour due to neither woman having a history of criminal activity or driving offences.
Despite their background, Mr Stark issued a $300 fine to each, commenting "A fair degree of preparation and thought went into this"; however, no conviction was recorded on their record.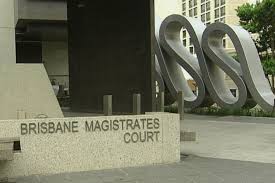 Police raid results in arrest of suspect in identity theft investigation
An investigation by the Fraud and Cyber Crime division resulting in the execution of a search warrant has uncovered a complex criminal operation to steal identities and create Queensland fake IDs.
The raid on a property in Godwin Beach resulted in police seizing commercial card printing machinery, blank cards, mobile phones and various forms of personal identification documents.
Although only fifteen cards were collected at the scene, Detective Sergeant Sarah Boniface said they were of "quite high-quality" and that to most people they would "appear to be legitimate".
The raid and seizures were a result of information obtained by the division from the Department of Transport. Police say the cards, which are thought to have been purchased through legitimate means, could be used for a variety of things including financial fraud and terrorist activities.
One suspect has been apprehended and is facing charges of fraud and identity theft. Detective Superintendent Terry Lawrence urged the public to be careful who they give information to and business to be on the lookout for fraudulent documents.