If you've been around a nightclub lately, chances are you've been asked for your ID. Seeing the incredibly large bouncer take your driver's licence and putting it into a scanning machine can be a bit daunting, especially if you don't know why they're doing it. We're here to answer your questions. What even is a scannable Fake ID?
What's an ID Scanner?
First things first, an ID scanner is a machine, made by companies such as Scantek that electronically reads and stores identification cards, such as driver's licences or a proof of age card. If this makes you feel a bit weird that your form of ID has been stored in an electronic database, try not to stress. It's for your own safety.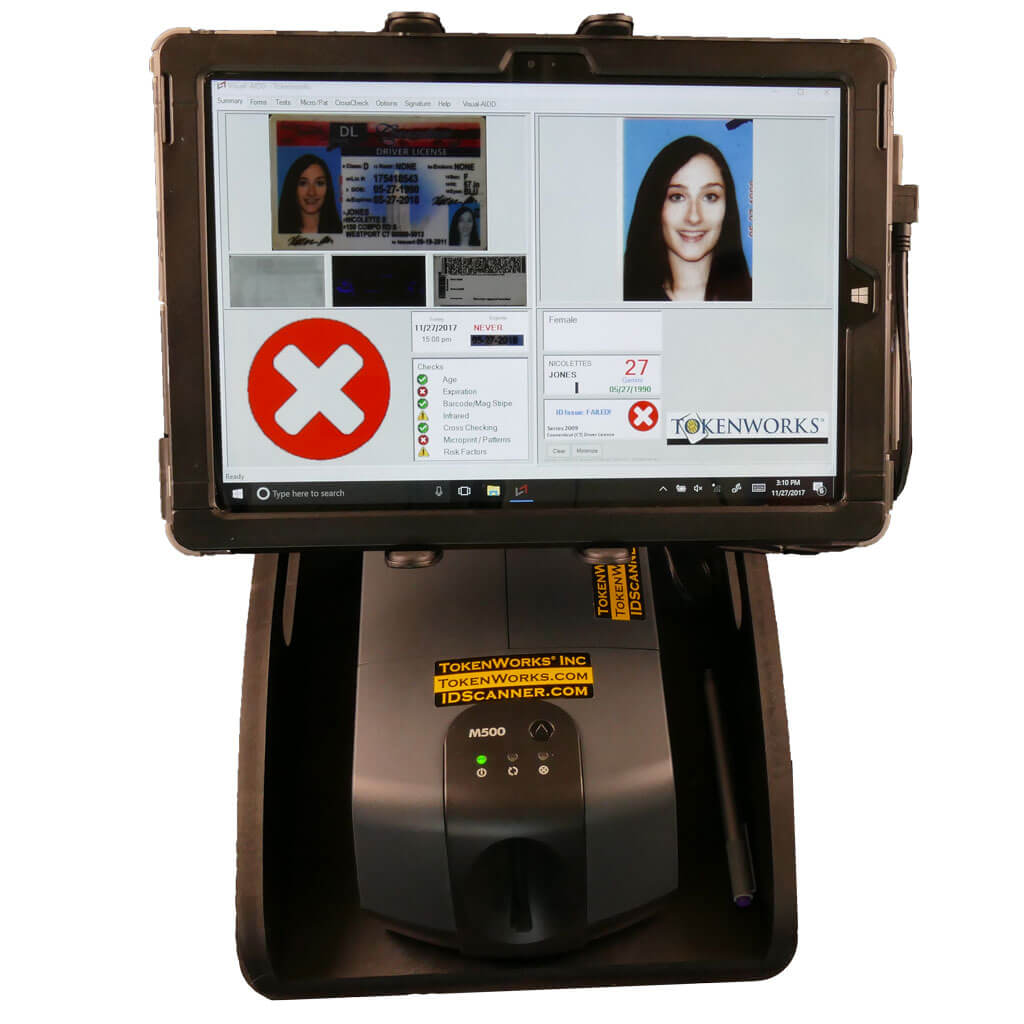 Why do they do this?
It was introduced in order to try to curb alcohol fuelled violence. It also has the unique ability to stop 'troublemakers' at the door, as well as identify people who break the law if there is violence in the establishment. There is also less of a risk to security guards as they are easily able to identify threats to the venue and keep the other patrons safe.
How does it work?
The bouncer, or security guard, will take your ID and scan it into their system. Once they have a copy of your form of ID, they will either let you in after you've paid the entry fee, or see that you've caused trouble at that establishment before and refuse to let you in. Some clubs are owned by the same company and therefore have the same security system so if you get banned from one, you're banned from them all until your ban is released.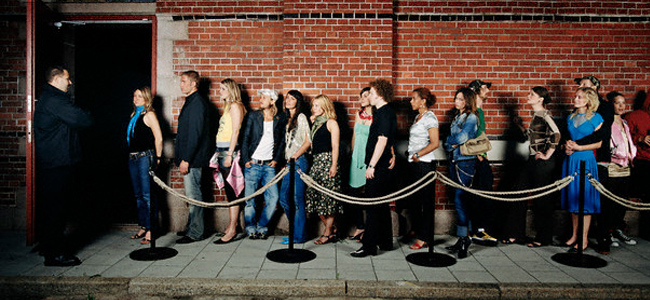 Do different states have different rules?
Surprisingly, yes. As NSW has introduced the 'lock out laws' that were introduced to curb alcohol fueled violence, this required some venues in the Kings Cross precinct to introduce ID scanners as a requirement for being open in that area. The 'lockout laws' require 1:30am lockouts, which means you aren't able to change venues after 1:30am.
In Queensland, if you enter any licenced venue after 10pm that permanently trades past midnight within a 'safe night precinct' (say that ten times fast), your ID will be scanned. All of the IDs that are scanned will be uploaded into a central controlled data centre to see if people have bee banned from the venue before. If you try to get into a bar with your ID, this will show up on other scanners throughout the state.
What does this mean for me?
If you've never seen or used one before and you're used to walking right into a venue after flashing your ID, you're not going to be happy about these changes. The scanning of ID takes some time and if you're eager to get into a club, you're not going to be happy standing in line for longer than necessary.
Another issue that you might have is that you feel like your privacy has been breached. Once your ID has been scanned, it's stored in the database for up to 30 days. However, this can be avoided by going to venues that don't have the scanners.
You might also feel a bit safer knowing that there are these scanners in place that protect you from people who get too drunk and cause fights within the venue,
What about the venue owners? What does it mean for them?
They get to benefit from safer venues, as these scanners will communicate with each other across the suburb to paint a picture of patrons behaviours and intoxication.
Using a scanner also prevents the use of fake IDs and can help stop identity theft. How many times have you heard the story of someone using an old or unupdated ID only to be turned away at the door because the security guard doesn't think it's you? With these new measures in place, it can also stop identity theft as if you frequent that venue and someone tries to use your ID that's not you, security will know sooner and be able to help out.
Curbing the use of fake IDs is also helpful as there are significant fines involved for owners who serve underage people alcohol. It can be an on the spot fine of $1,100, a court imposed notice of up to $11,000 or 12 months imprisonment depending on the frequency of occurance.
Now that you've got a better understanding of ID scanners and the way that they work to keep you safe as you enjoy time wih your friends, hopefully this puts your worries at ease a little bit while going out drinking. If not, you can always go to venues that don't have scannable fake ID scanners, but who knows how long this will be the norm for as there are definitely a lot of benefits to the