FAKE NOVELTY NSW STUDENT ID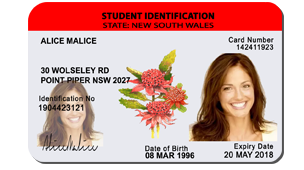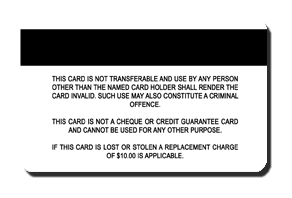 This is our novelty NSW fake ID. For just $79 you get a card printed on PVC composite plastic (this is the same material as your credit card). This isn't just available to those in New South Wales – you can purchase this card from any location in Australia.
This is the red top version of the NSW card. If you want the yellow top version please click here
Features a full hologram on both front and back. Your face appears twice on this novelty fake ID – both on the right side of the card and a 'ghost' version on the left side of the card.
With express shipping available to NSW and all of Australia, you can have this card in as little as 3 days (from when we receive your payment).
Please Note: There are websites offering fake NSW drivers licenses for sale in exchange for sending your money overseas. We would caution you against this as these are known scams operating and you will not receive anything in return for your money.

2.3 out of 5 stars (based on 3 reviews)
This novelty card does not replace a full NSW drivers license, nor is it made by the RTA or other government agency.
READ REVIEWS
Perfect for my needs
I used this card to fuck multiple thicc beautiful Latina prostitutes. Highly recommend it if you want your knob sucked and spat o n. best experience in all my 12 years of living. Beautiful product.
Absolute load
Printed on a home computer and cheap card printer, hologram is far from a replica, words are wrong and it won't scan
Scammers.
Don't waste your time or money