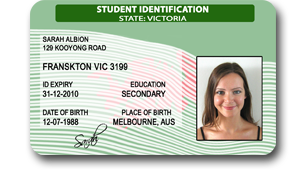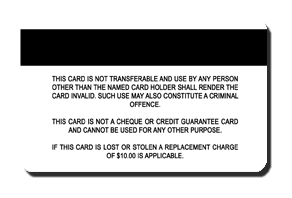 Our Victorian novelty 'Fake ID' Card – yours for just $79. Features a holographic overlay on front/rear of the card. We use a specialised ID printer to create this card on genuine bank-quality plastic so we promise you won't be disappointed with the quality.
If you are ordering this from Melbourne we have good news – since our warehouse is also located in Melbourne this card will reach you even quicker! Order now and get this VIC card in as little as 3 days* from when we receive payment.
*3 days from when we receive payment, and provided you use express post and "Skip The Queue" service that we offer.
.

0.0 out of 5 stars (based on 0 reviews)
This card is a novelty Victorian card. It is not a fake drivers license nor is it made at VicRoads.
READ REVIEWS
There are no reviews yet. Be the first one to write one.