NOVELTY FAKE AGE PROOF CARD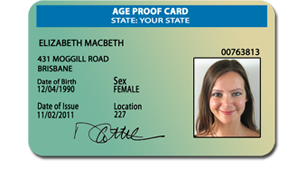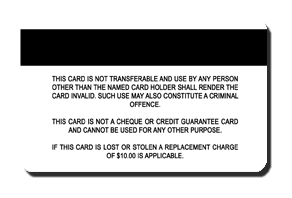 Our famous Age Proof novelty fake id card! This is the most popular card on our website by far. You can see at the top of the card that you can pick the "state" to be from anywhere in Australia – including Tasmania, ACT and NT.
This card features the shiny hologram over both sides of the card. The material used is the same plastic used in ordinary credit cards – we don't use cheap laminated crap. It is designed and printed to the highest standard of quality.
We offer express shipping to anywhere around the world.
Order your Age Proof card today!
Please Note: there are lots of websites offering fake drivers licenses for sale. Please note that we have received reports from many customers saying they were scammed of their money and never received any product. Do NOT send your money overseas unless you are happy to part with that money.